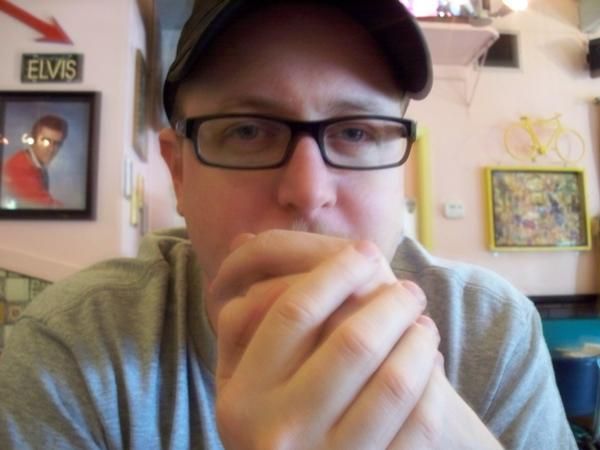 A native New Yorker currently calling Austin, Texas home, JT Habersaat has headlined and curated the Altercation Punk Comedy Tour since its inception in 2008.

Since then, JT has acted as direct support for comedic powerhouses such as Doug Stanhope, Brian Posehn, Andy Dick, Kyle Kinane, Joe Sib,Jeanine Garofalo and many more, and remains one of a handful of comics ever invited to share the stage with Black Flag's Henry Rollins. Habersaat is also a consistent performer alongside many of Stanhope's Unbookables crew, including Kristine Levine, Andy Andrist, Henry Phillips and Norm Wilkerson.

In addition, JT remains a requested support act for many bands, recently performing with such notable peers as Teenage Bottlerocket, Sloppy Seconds, The Murder Junkies, Krum Bums, The Adolescents, Lower Class Brats, Chuck Ragan, Tim Barry, M.O.D., Riverboat Gamblers, Dead To Me, Off With Their Heads and D.C. hardcore legends Scream.

JT has performed at just about every major festival in the U.S., including Fun Fun Fun Fest, Punk Rock Bowling Las Vegas, Hell Yes Comedy Fest New Orleans and The Fest Gainesville. He is also one of six comics ever invited to perform on the nation-spanning Vans Warped Tour. JT has appeared on Comedy Central's Upright Citizen's Brigade as well as acted opposite Ron Jeremy in Troma Films' Toxic Avenger 4: Citizen Toxie.
JT is currently signed to Grammy-winning label Stand Up! Records. His debut album Hostile Corporate Takeover was released in 2013 to much critical acclaim, boasting tri-colored vinyl and cover art courtesy of legendary Black Flag / Sonic Youth artist Raymond Pettibon.
When not performing, JT is a sought-after journalist and a constant comedic columnist for such national publications as 'Amp Magazine', 'New Noise' and 'Re:Com'. Habersaat released his first book The Altercation Archives in May 2012, and also contributed a chapter to Chuck Ragan's (Hot Water Music) new literary collection The Road Most Traveled. JT's first authored stage play 'Starting From Scratch' was performed at the 2013 Short Short Fringe Festival.
Most recently, JT appeared in the zombie apocalypse short 17 Minutes in Texas, winner of the 'Best Texas Comedy Film' in the 2014 Houston Comedy Film Festival, and was tapped to headline Doug Stanhope's 'Comedy Kickoff Showcase' in Arizona.